Party Rentals in Springtown TX
If you are looking for party rentals Springtown TX, you have come to the right place. Air Jump has many options for your event, from inflatable games to party rentals. We offer top-quality party rentals and outstanding customer service. Our team members are on hand to set up and break down rental items without any hassle. We also offer pickup and delivery service six days a week during regular business hours.
Whether you're throwing a birthday party or a corporate event, Springtown TX has many party rentals that can make the celebration a memorable one. The most popular Springtown party rentals are inflated, bounce houses, and obstacle courses. These attractions are fun for large groups and can be rented from different companies.
How Our Party Rentals Springtown TX Can Make Your Event a Success?
While throwing a perfect event is not an easy task, the right party rentals can help make it a success. The perfect decor and venue can make or break an event, but one misstep can lead to a guest's disappointment. Air Jump is your one-stop-shop for all your party rental needs. Our team will ensure that your special day is a smashing success! To make your special day an unforgettable one, check out our party rental equipment and furniture inventory.
Aside from providing the furniture and equipment you need for your event, we will even set up the items for you. In addition to providing the chairs and tables, we also provide event planning and concession equipment. We will even pick up and deliver the rental items so that you can focus on other aspects of planning the event. Finally, you'll be happy to know that you can trust a company that is familiar with all the latest trends and equipment in the party rental industry.
Planning a party can be a time-consuming and stressful task. There are several factors to consider, from selecting a venue to catering for all your guests. Planning a big event can be very stressful, so it's best to hire the assistance of party rental companies. We also offer color matching services and floor plans so that you'll be able to plan the layout and design of your special day.
Another way to ensure your event is successful is to avoid using plastic goods and disposable items. These items can be harmful to the environment. In this way, event rentals can help you provide items that are high quality and are reusable. We will offer environmentally friendly products that can be used again. So, the environment and your party can both benefit. So, why not consider hiring a rental company in your locality? You'll be glad you did!
Order-by-Date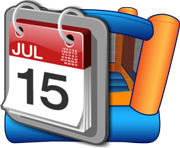 Water Slides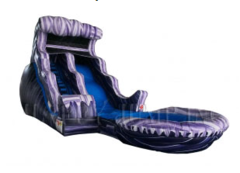 Tables Arcade games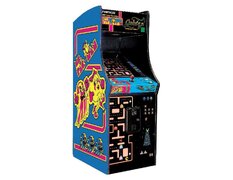 Bounce Houses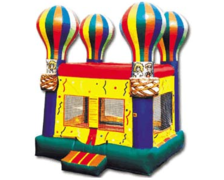 Bounce and Slide Combos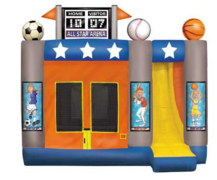 Sports and Parlor Games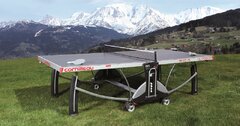 Dry Slides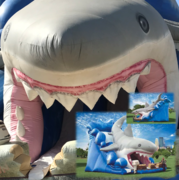 Interactive Games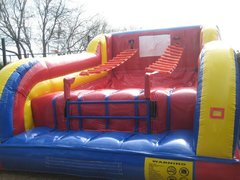 Obstacle Courses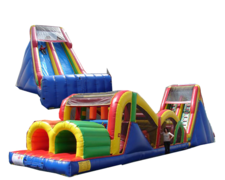 Mechanical Rides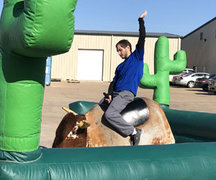 Carnival Games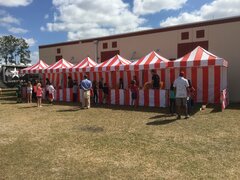 Outdoor movies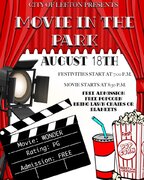 Air Jump OLD Other rentals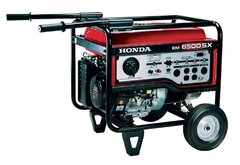 Tents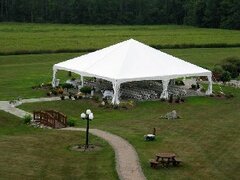 Why Choose Us For Party Rentals Springtown TX?
Buying new party supplies is expensive, so hiring them is a more affordable option. In addition, hiring them is convenient and versatile. You can easily change your order and get something completely different if your party needs to evolve. And, best of all, hiring party equipment is less expensive than buying it new. The same goes for decorations - buying them new will make your party more expensive. So if you have a limited budget, party rentals Springtown TX are an excellent choice.
Another benefit of renting from us is that we know the local area well and can accommodate last-minute requests as well. You can also ask us for ideas for complementary services and products that you need. For instance, if you need a tent for your wedding reception, you can ask the company for tent rentals or a bounce house. This way, your guests won't be left stranded without the perfect decorations. You'll also have peace of mind knowing that your party rental company will take care of the rest.
Air Jump offers the best prices in the city. Our delivery personnel is also friendly and prompt. Even when we needed our order to be delivered last-minute, they were more than happy to meet our deadline. We would definitely recommend this company to friends and family! You can't go wrong with them! You'll love working with us! And you'll never regret it! These professionals are the best in the business! Thus, we are a reliable and cost-effective source of party rentals and equipment!
We Will Supply You With The Best Party Rentals in Springtown TX!
While throwing a party can be quite a feat, it's not impossible to find the right party rentals Springtown TX. Instead, we deliver and set up the items for you, leaving you free to focus on the festivities. You'll even find that we are environmentally friendly. And fortunately, you can find us close to your location.
It's not easy planning a party, and it's easy to get overwhelmed with the number of details you need to coordinate. You'll get everything you need when you hire a party rental company, including linens, chairs, and tables. We also offer color matching, floor plans, and more, so you can plan your party accordingly. Using our party rentals Springtown TX can save you a great deal of time and hassle, which can be better spent on other aspects of the event.
Renting party equipment is always a great idea. Party supplies are expensive and can break, and the last thing you need is to deal with damaged equipment. Even if you get a discount for renting, chairs and tables may still need repairs or replacement. Also, linens can be soiled, and other party supplies get soiled and can ruin your event. Choosing suitable chairs and table linens can make or break an event, so you should always consider party rentals in Springtown TX if you need to host a party.
In addition to having the best prices around, you should always consider a company's reputation for customer service. We provide excellent service and prompt in our delivery. You'll also enjoy friendly, professional, and knowledgeable service from us. Aside from being reliable and prompt, we are an excellent option for Springtown, Texas party rentals. When you have questions about our services, we are always happy to help.
Contact us today for the best party rentals in Springtown TX!
If you are planning a party, one of the most important things that you should consider is the type of rental you need. While using your own name and logo might be tempting, this can lead to confusion and incongruence. For example, our party rentals Springtown TX allow you to choose various styles, colors, and themes. You can also save time by avoiding the hassle of making purchases and securing the right supplies. If you want to rent a tent, you can save money by making a reservation with us.
Another great advantage of our party rentals Springtown TX is that they are very eco-friendly. We offer services for set up, transportation, and pick-up. You can also find flexible delivery and pickup times. And because renting items does not require you to buy them, you can easily re-use them after the event. Aside from being convenient, party rentals Springtown TX are also environmentally friendly and save money! By hiring us, you can ensure that your event goes off without a hitch and your guests are impressed.
Purchasing new equipment for a party can be costly. Instead, opting for party rentals will help you to save money and have everything you need for your special day. Moreover, it is also easier and cheaper to rent equipment than buy it. This is especially true if you do not have a lot of storage space. This is where our party rentals Springtown TX come to light, where we provide a wide range of equipment. So, there are plenty of options to choose from when choosing the right rental company for your party!